Stepping into 2020 with Bright Eyes & Fresh Ideas
Hey guys!
I know it's been a while since we made a blog post (a year to be exact), but we're back! I'm definitely not going to promise these are going to be regular though, lol. 😂
The reason our blog has been so inactive is simply that Aqueous had a busy busy busy 2019. We shot 19 weddings last year (humble brag), 8 of which happened in November & December, along with multiple commercial shoots throughout the year!
Talking about last year...Let's discuss the highlights:
1. We met & worked with 19 incredible couples!
So, to mention that last year was one of our busiest ever would be an understatement. However, we wouldn't have had it any other way! We met so many unique and wonderful couples this year, and they each shared something personal with us.
There's seriously no way we could choose just ONE favorite of the year, either! There were a lot of firsts though. We shot our first destination wedding, and it was in Italy. Then later on in the year, we shot another destination wedding in Chicago! We also filmed our first Sangeet, in a beautiful venue with a wonderful couple. We worked with many vendors for the first time, that soon became friendors!
Since I can't just NOT share a wedding film, I'll share the last wedding that we posted in 2019 - which also happens to be my new favorite (for now):
2. New documentary work
In 2019, we created a new relationship with the Florida Municipal Power Association (FMPA) and helped create their short documentary that premiered at an event they held in June. In the past, they had gone for the normal interview with some b-roll set up for their video, but this year they wanted a film that was more emotionally driven. Similar in tone to our Cedar Key documentary. We loved the outcome, and we've continued to work with FMPA since!
In addition to our work with FMPA, Christian had the opportunity to film many 60 Second Docs and Business Insider documentaries. We also continued our work in completing the constantly growing Cat Strong documentary, and have set a date for completion!
3. Our team grew!
With our busy schedule in 2019, we had no choice but to grow our team. It went from being Christian, Ben and me to Christian, Ben, me, James, Ramsey, Alex and a few other contractors we brought on for projects throughout the year!
Now, in 2020 we are expanding our team even more. We have a few new members of our camera team, and a few new editors to help us keep up with everything. So don't be surprised if you see an overhaul to our "about" page soon.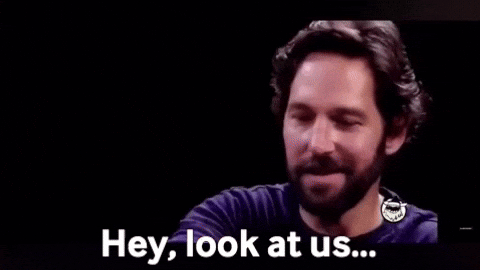 With that being said, let's talk about the future...


All of 2019 we were so focused on cranking out films and building new relationships. Now, we are looking at this year and asking, "how can we get better?"
1. Wedding Film Updates!
We want to make sure we focus on providing our couples with the greatest experience and film possible. We know that no two couples are the same, so why would their videography packages be the same?
To reflect that, we've updated our offerings and pricing. There are a few new a-la-carte items and small adjustments to our existing items. We changed these because of feedback, and discussions we've had with our past and present couples.
We also updated the pricing page delivery. So instead of sending a large pdf file, we now just send a link to a web page with video examples of each item right next to it. Now it's even easier for our couples to choose exactly what they want.
2. New Documentaries & Human Narratives!
Christian loves making documentaries. So we're making an effort to create at least one human narrative documentary every quarter of the year, and we're really excited about it!
We're currently working on completing the long-awaited Cat Strong documentary, that focuses on organ donation and how it saved Cat Bradley's life. Christian had started this doc before I even started working with Aqueous, and when I joined the team I knew I wanted to help complete it. So here we are, in the home stretch of finishing it!
3. We're venturing into home videos!
Ok, I have a confession. I love watching hours on hours of old VHS home videos of my family. Every time I visit home, my sister and I pop our favorites into the VCR (mainly "The Stupid Show" and "1997 Katie's birthday/Carrie's birthday/Christmas morning" but I digress...)
Imagine my surprise when in our year-end review/new year goal meeting Christian says, "I have an idea for a new thing we can do" and he describes a film where he takes all the best bits from these (mostly boring) home videos and creates a film from that. Sign me up.
So we're starting a new venture into home videos! That actual announcement with all of the details will come soon but trust me, it's worth the wait.
Whew! That was a long one, but a good one!
2020 is going to be a big year for Aqueous Films, and there's no dancing around it. So let's keep the train going, and stay tuned for updates on these new projects!